February is coming to a close but the gaming drought is starting to subside.  We are quickly approaching dates for releases, plus more announcements from developers and publishers.  Let's take a look at what some of those announcements were this past week.
"GTA TV" and "Rockstar TV" has recently been trademarked by the publisher, Take-Two Interactive.  Take Two, parent company to developer Rock Star Games, filed trademarks at the Trademark Office and United States Patent earlier this month.  No other details regarding GTA TV or GTAV is currently available, but Rock Star says that information is coming soon.
We are only a few weeks away from the highly anticipated Mass Effect 3 and the first DLC content information was leaked by Xbox Live.  From Ashes  is due out as a same day DLC.  Bioware has clarified details and reassured players that they are not getting sold an incomplete game. The new DLC is set to include the Prothean squad member, an adventure on Eden Prime, new weapon and an alternative appearance for every squad member.  Mike Gamble, producer at Bioware had the following to say about the DLC; " The Collectors Edition has been advertised from the beginning as containing a bonus character/mission, but we were not at liberty to provide the details. The Prothean is optional content that is certainly designed to appeal to long-time fans, which is why he is part of the CE offering (the version many fans would be likely to purchase)" Gamble also added "The content in 'From Ashes' was developed by a separate team (after the core game was finished) and not completed until well after the main game went into certification."  The collector's edition of the game will provide the DLC for free, but consumers of the standard edition will be charged $10 for the content.
Ubisoft released five games for PlayStationVita , the new handheld console from Sony Computer Entertainment. Ubisoft shipped Asphalt: Injection, Dungeon Hunter Alliance, Lumines Electronic Symphony, Michael Jackson The Experience and Rayman Origins to retail on the PS Vita at system launch.  Raymond dives into more detail of the game releases here.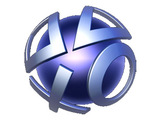 Lastly, Sony has a scheduled maintenance shut down for the Playstation Network next week.  The shut down is set to start 4pm GMT on Thursday, March 1 and last until 7am GMT the following morning.  PlayStation Home will be completely unavailable, the PlayStation Store, customer account management and user registration will also be effected the maintenance.  Any users that wish to play online during this scheduled time should log into prior to the beginning of the maintenance shut down.  This scheduled period is one of many to heighten security which was implemented by former Homeland Security chief Philip Reitinger.
That's it for this week, check back into Zero1Gaming for more news reviews and more!